Are you looking for a firepit installation idea?
Our company – Reliant Landscaping – has recently updated our client's front and backyard. We created a walkway from the front of their house, down to their yard in a private wooded area.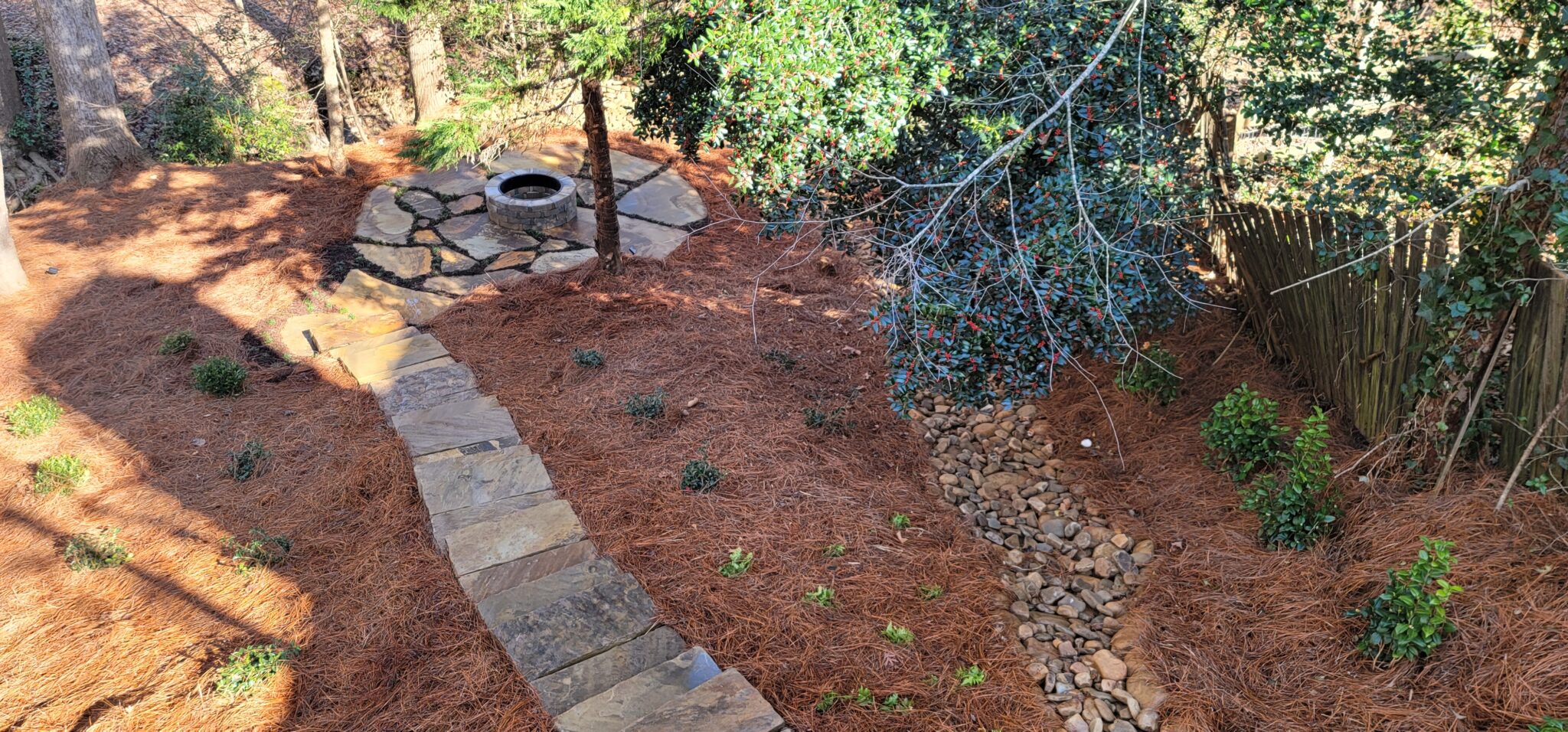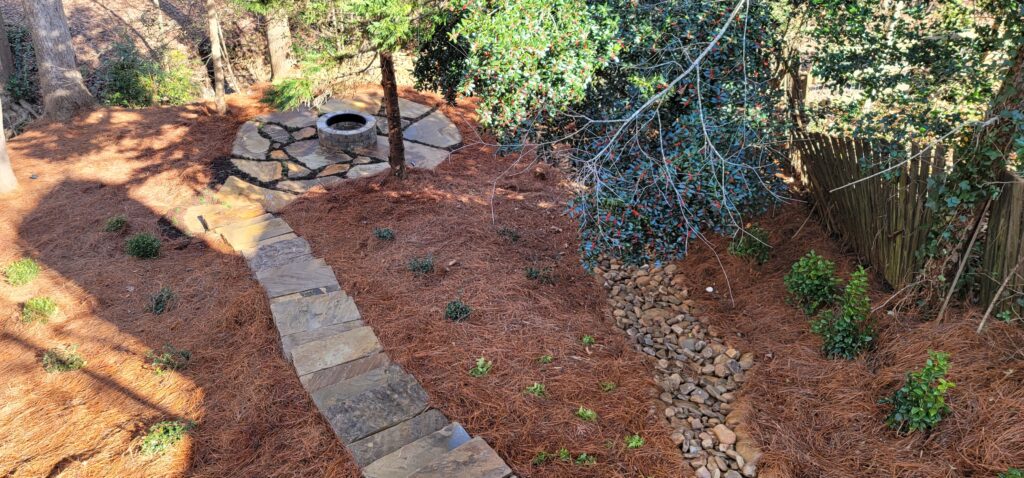 Take a look at what this space looked like before they called Reliant Landscaping for their firepit installation: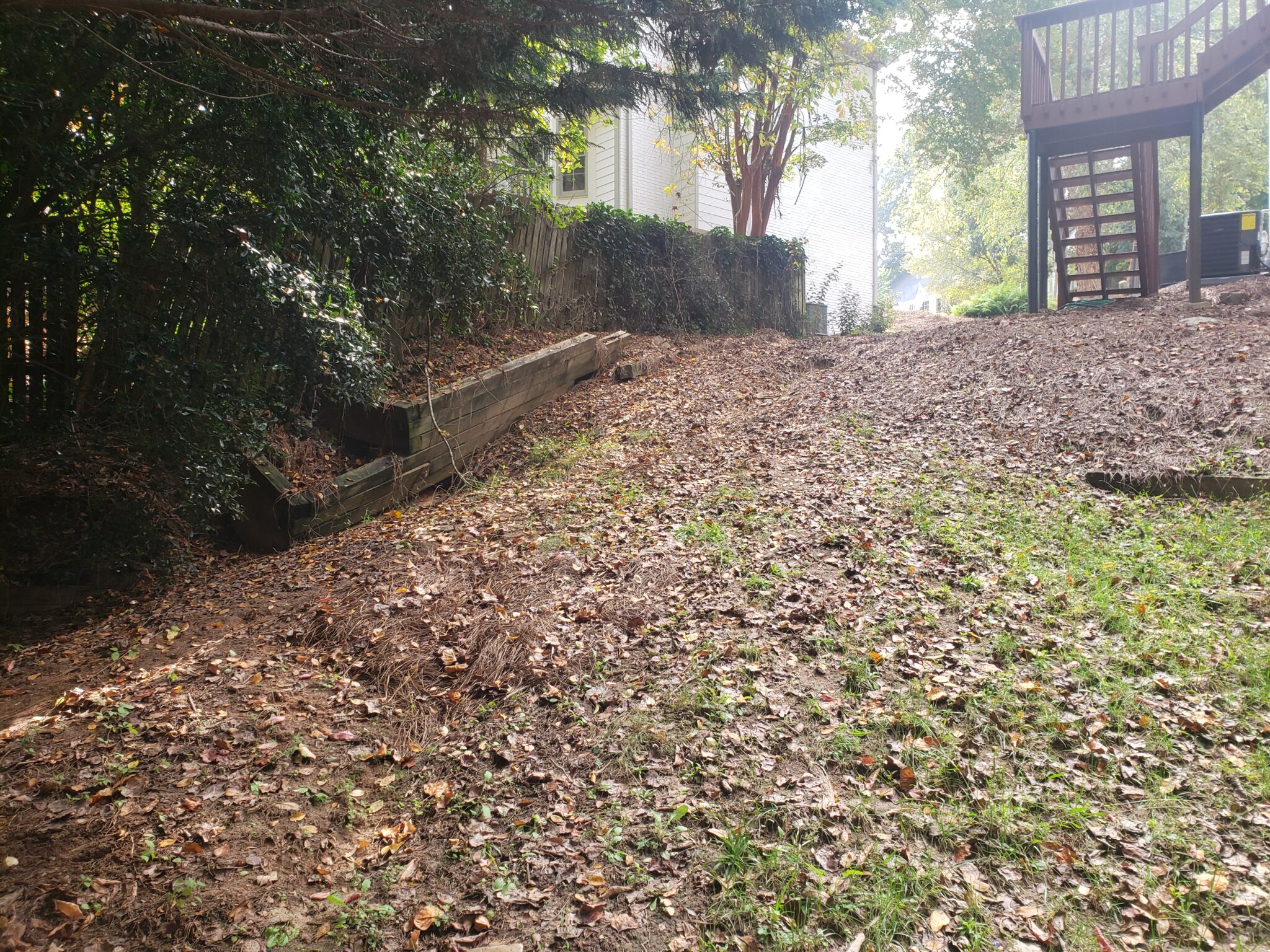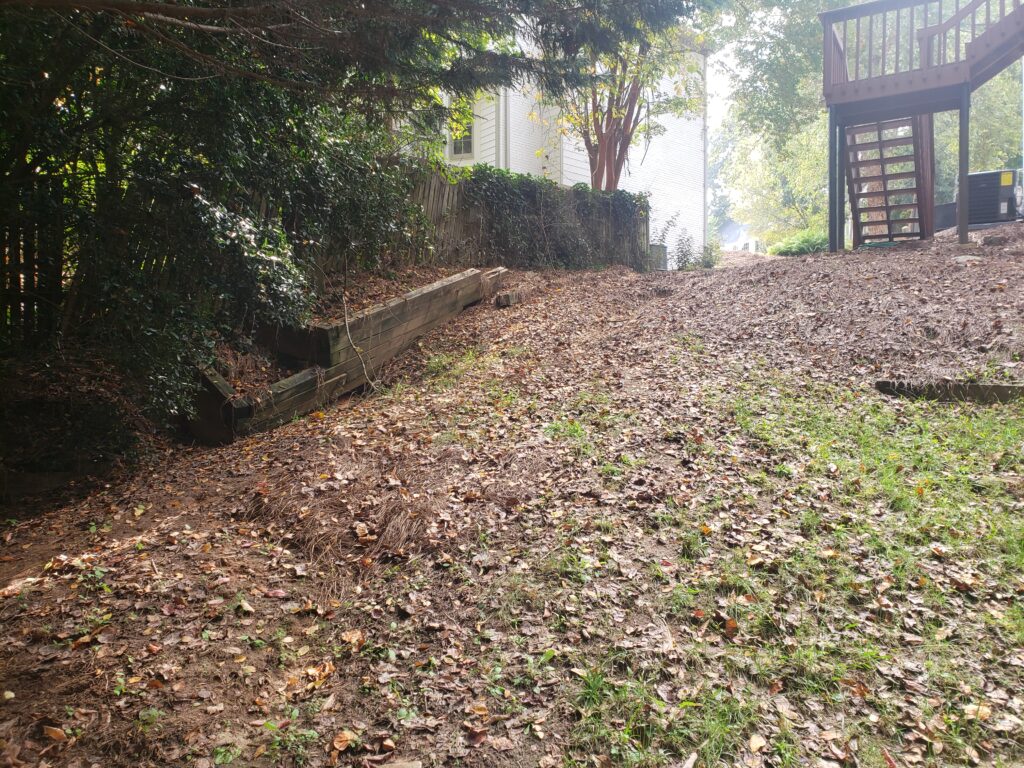 As you can imagine, adding a firepit not only is the perfect way to bring tranquility into your backyard, but it creates a beautiful focal point in the design. We made sure that the fire pit installation was on a level surface, and no less than 10 feet away from any structure for safety purposes. With a simple touch of stonework, this backyard is ready to entertain guests for years to come.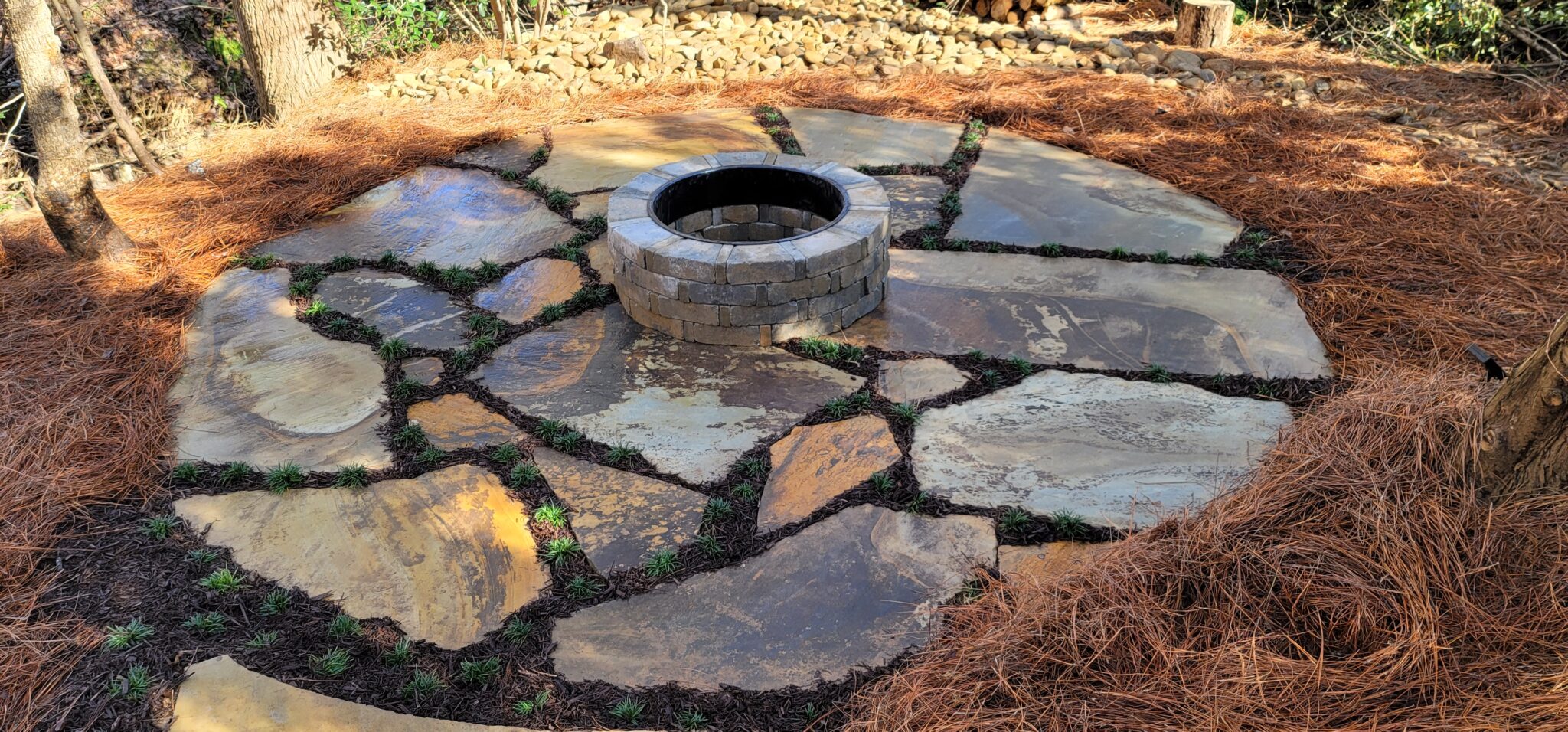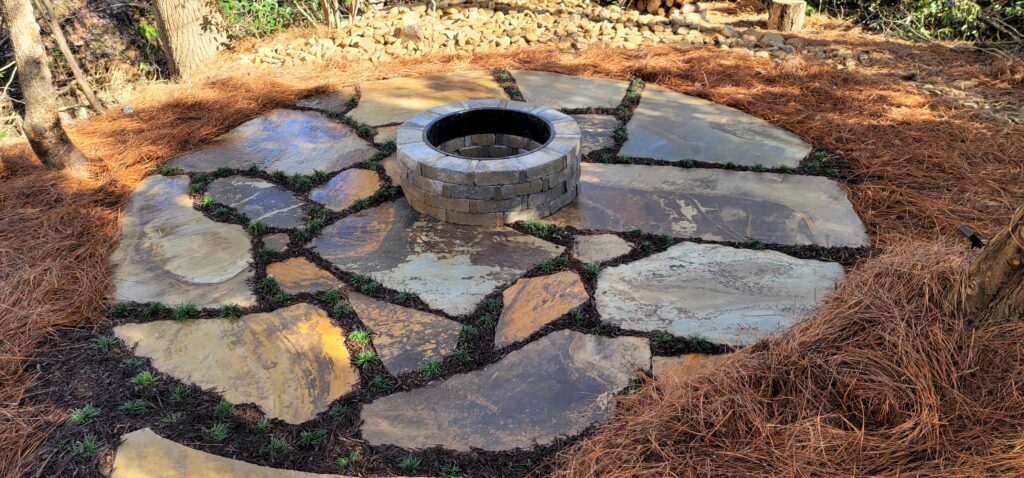 Are you ready to enjoy the warmth of a fire in your own backyard?
Here's how it looks like to work with Reliant Landscaping for your firepit installation:
Give us a call, or fill out this contact form. We will reach out to you to schedule a consultation.
When we arrive at our appointment, we will walk your property with you to select the best location for your firepit. We will also help you navigate all local regulations, so you don't have to worry about doing it yourself.
We will also discuss different solutions for your yard, and around your firepit. Is there anything else we can do to enhance the space? As you can see in this project, we added a stone walkway with stairs, and large stones around the fire pit.
When the plan is set, we get you on the schedule to develop your project!
Contact us today to get started!