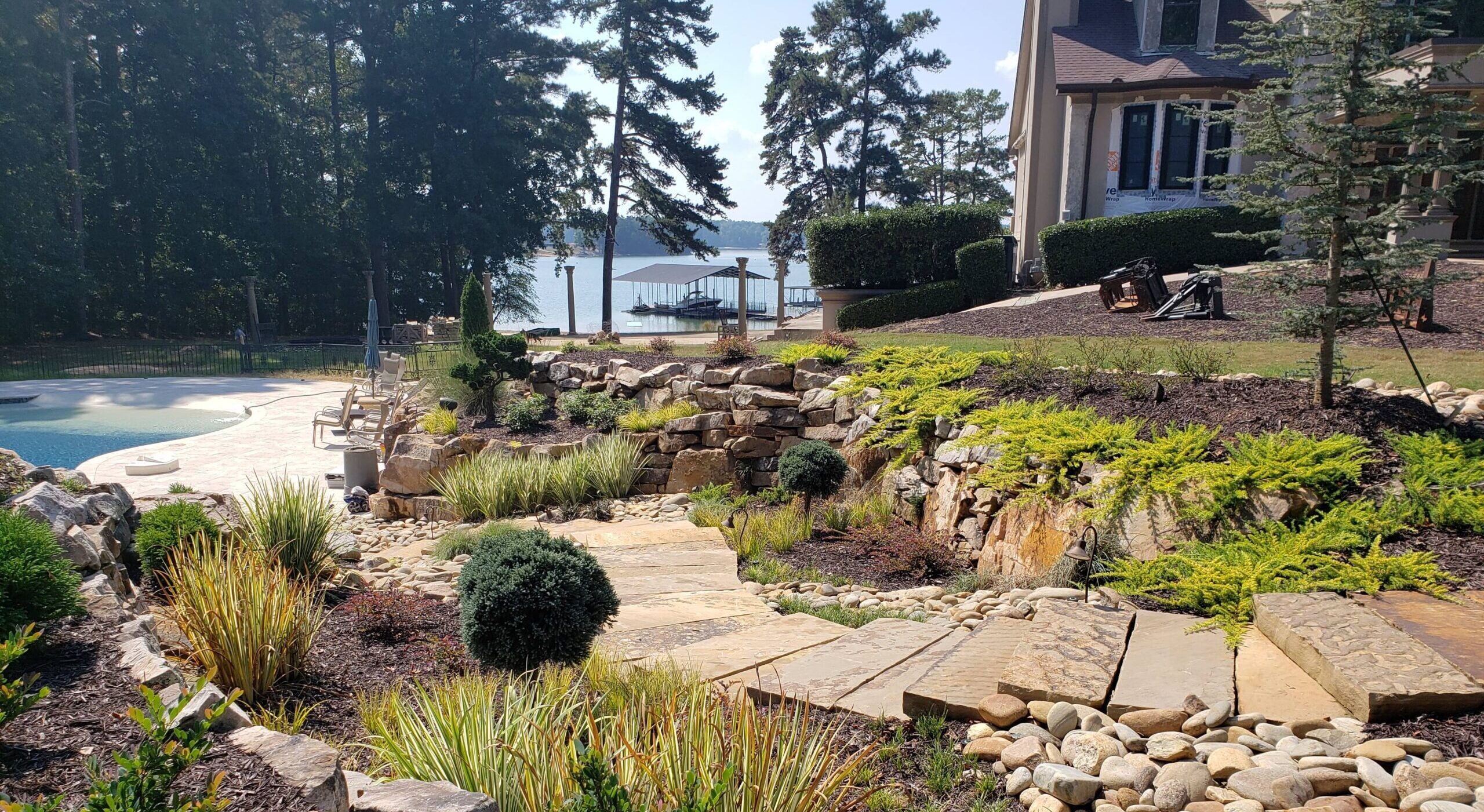 Hardscape
Gainesville, Buford, Alpharetta & More!
Utilize your land with paved walkways, stone, and more! Whether you want to upgrade your patio with a built-in fire pit area or install a stone walkway to your pool we will work with you every step of the way to create your dream space.
What is hardscape? Hardscape consists of the non-living elements or built environment of landscape design. Think of it as the hard, but movable parts such as pavers, brick patio, retaining walls, gravel, and stone. Hardscape is one of the subcategories of landscaping along with "softscape" which includes plants, flowers, and trees.
Hardscape installations we provide include:
Built-in Fireplaces/Fire Pits

Stone Grilling Station

Stepping Stone/Paver Blocks

Patios
Walls/Retaining Walls

Staircases

Sidewalks