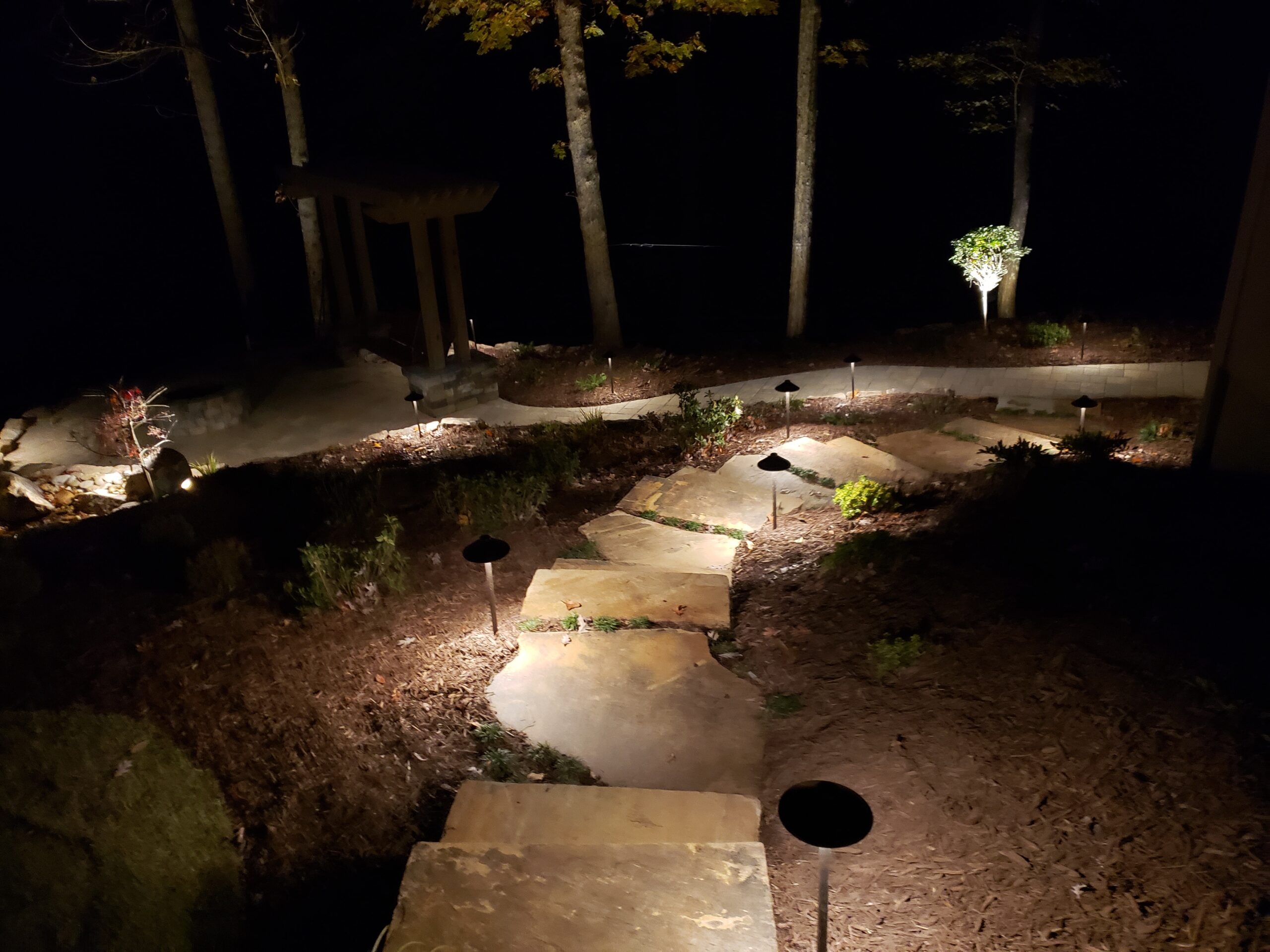 Landscape Lighting
Gainesville, Buford, Alpharetta & More!
Transform your home with a custom landscape lighting install. Safely light stairs and walkways to improve visibility for your family and guests! Landscape lighting is a worthwhile investment that adds security and ambiance to your property.
Our installation experts service the Gainesville, Alpharetta, and the surrounding North Georgia areas to provide beautiful outdoor lighting treatments for your home, garden, and landscape display needs. 
We Specialize In Landscape Lighting Solutions Such As:
Outdoor wall lights

Motion-activated lights

Deck lights

String lights
Outdoor lamps

Post lights

LED landscape lighting/outdoor lighting

Energy-efficient lights
Why Landscape Lighting?
Aesthetic

Functionality

Safety

Security
Structures and Features
Accent lights

Pathways

Deck and Patios

And More!
Elevate peace of mind for your home and family with a custom landscape lighting install – an important home security investment. Get a free estimate today!
Ready to schedule a consult?
Get your free estimate today!
Give us a call:
678-313-2899